Beach Holidays…
Due to the chaos of covid, many people are not traveling for the holidays this year.  It may be a great option, especially once the kids are a bit older.  Many beach destination locations have a variety of festivals and activities associated with the holidays.  If nothing else, palm trees and Christmas lights are just cool.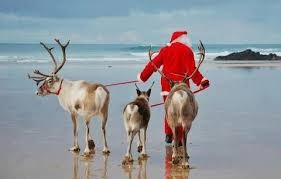 Perhaps St. Kitts is a place to consider if you are planning a trip to the Caribbean in the near future.  This tropical paradise offers up some great history in addition to beautiful sand beaches.  Learn more.
If you've visited, share your thoughts and pics.
There is nothing better than personal stories, recommendations, and pictures from our virtual beach community members.  We'd love to hear from you.